China is the homeland of the most beautiful culture that has produced incredible pieces of literature. Many international students are interested in studying Chinese language and literature, so this article will provide you with the best choices of universities that would enable them to fulfill their educational dreams.
If you are interested in studying Chinese language and literature, your best option would be to choose one of the top ranked Chinese universities, according to the China Academic Degrees and Graduate Education Development Center.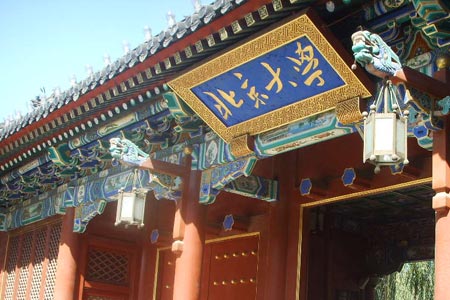 The Department of Chinese Language and Literature at Peking University takes the deserved first position on the list. The available programs within this department include Applied Chinese Linguistics, Chinese Classics and Classical Bibliography, Chinese Language and Chinese Literature. Peking University is an institution that enjoys high reputation and respectability all over the world. The beautiful traditional Chinese architecture of the campus grounds will contribute to complete understanding of the Chinese culture and literature.
2. Beijing Normal University (BNU)
The Beijing Normal University also offers an extraordinary program on Chinese Language. The Chinese Language & Culture College is one of the most important gateways to international acceptance of this university. Foreign students (including short-term, long-term and undergraduate students) have the opportunity to study the culture and language of this country in one of China's oldest and most appreciated universities. This program is the best choice for students who see their future in teaching Chinese as a second language.
Chinese Language and Literature , Chinese Language (Fall Semester) , Mid-course Program in Chinese Languge
The Fudan University features a 4-year bachelor's degree program in Chinese language and literature that is easily accessible to international students.  Fudan University is located in Shanghai, and it is known as one of the most selective universities in the world.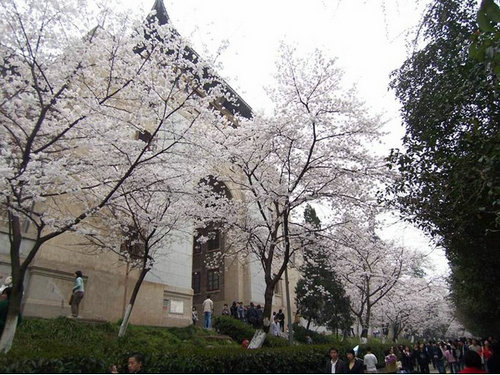 The best program in Chinese literature is offered by the Wuhan University, under the College of Liberal Studies. The core courses of the program include Chinese Speaking, Chinese Listening, Chinese Reading, Comprehensive Chinese, Modern Chinese, Chinese Culture and Translation and Chinese Literature. For those students who are specifically interested in literature and translating, this is the best available option.
Chinese Language , Chinese Linguistics and Literature
The School of humanity under Soochow University also offers a specialized Chinese Language and Literature program, which provides courses on Literature Outline, Foreign Literature, Chinese Ancient Literature, Contemporary Chinese language, Ancient Chinese language, an Outline of Literature and Art and an Outline of Chinese Culture. This is a comprehensive program of studies which offers complete understanding of the culture that gave birth to such extraordinary literature classics. Located in the city of Suzhou, this university offers the perfect scenery for learning about Chinese culture.
Chinese Language and Literature