Three astronauts who completed China's longest manned space mission returned to Earth safely on June 26th, marking another step forward towards the country's goal of building a permanent manned space station by 2020.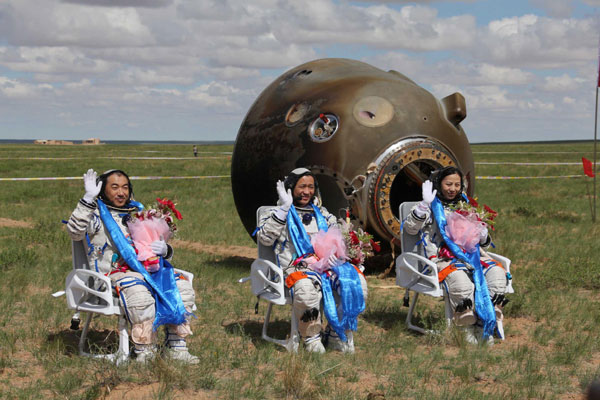 The Shenzhou X is China's first application-oriented space flight. The mission aims to further test technologies designed for docking and supporting astronauts' stay in space, as well as to use new technologies related to the construction of a space station. Since its first manned space mission in 2003, China has sent ten astronauts and six spacecrafts into the space. In just 10 years, China became the third country after the United States and Russia to acquire the technologies and skills necessary for space rendezvous and docking procedures, as well as supply manpower and material for an orbiting module via different docking methods.
The success of Shenzhou X and the rapid development of China's space technology caused a boom in applying for aeronautical and astronautical programs in China. CUCAS will recommend you some famous aeronautical and astronautical universities and their key programs in this article.
Aeronautical and Astronautical Universities in China
Maybe When you finish the aerospace engineering study in China, you will have chance to work for Shenzhou. Apply now, make your aerospace dream come ture!